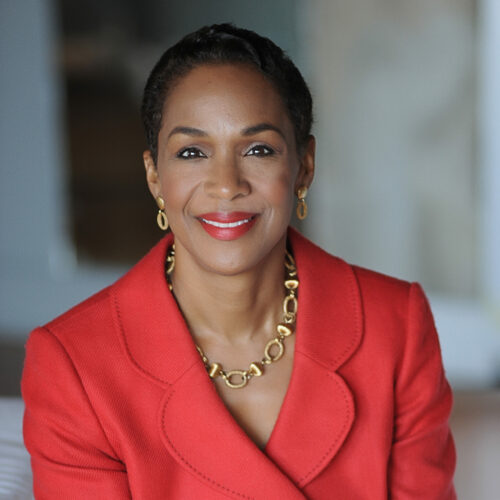 Intense determination to implement God's purpose for her life would describe the character of Pastor Suzette Caldwell. She has committed her life to achieving excellence through biblical living. She strongly believes that any person who is willing to "walk by faith" and trust God will achieve their dreams and desires.
In 1986, Suzette graduated from the University of Houston with a Bachelor of Science in Industrial Engineering. Caldwell's professional career as an environmental engineer in the public and private sectors spans over 17 years. As an entrepreneur, she owned TC Consulting Group, Inc., an environmental consulting company. In September 1997, Governor George W. Bush appointed Caldwell to the University of Houston System Board of Regents. Caldwell is also included in the ordained ministry process of the United Methodist Church.
Presently, she serves as the Senior Pastor for The Windsor Village Church Family, which has more than 14,000 members, and Board Chair and President for The Prayer Institute, a non-profit community-based organization that prays for the Houston metropolitan area and has taught thousands of people, nationally and internationally how to pray based on the Model Prayer (the Lord's Prayer). Caldwell is the Team Lead for The Bible Study in North Houston and the What-a-Study in Memorial Houston. She serves on the InternCP Global Alliance Advisory Board in South Korea. She has prayed for and taught people from all walks of life how to command God's will for their lives by praying using the Lord's Prayer, and has witnessed miraculous answers to prayer. Under her leadership, The Prayer Institute has actively carried out its mission to take the world by prayer through its participation in local, national and international events, including the Greater Houston Prayer Breakfast, the National Day of Prayer, Global Alliance World Conference and two presidential inaugurations. In 2005, Caldwell led a chaplaincy team to pray for Hurricane Katrina victims at the George R. Brown Convention Center, and she coordinated national prayer calls and online prayer efforts during Hurricane Harvey in 2017 and Hurricanes Florence and Michael in 2018. She has also led prayer campaigns using strategic written prayers which have initiated and sustained powerful changes, including the development of a history-making 234-acre community in underserved central Southwest Houston. In 2017, Caldwell served as one of the inaugural organizers of Courageous Conversations to foster conversations on race relations.
Caldwell was recognized as the 2011 Author of the Year for her book, Praying to Change Your Life, which was on the Best Sellers List for African-American authors. She is also the author of Kingdom Words to Change Your Life, What Would Jesus Say?: Biblical Confessions for Teens, Kingdom Words to Change a Teen's Life: Biblical Confessions for Parents and Guardians to Speak Over Teens, and I Can Pray!, a children's book for ages one year to eight years.
Caldwell launched The ONE Project, a global prayer initiative sponsored by The Prayer Institute. Her goal is to unite people in prayer worldwide for the purpose of seeing God's plans implemented on earth as it is in heaven.
Caldwell's service to the community, in addition to her technical career, has better equipped her to empower people to fulfill God's promises for their lives.
Community Involvement
Board Chair, The Prayer Institute, 1996 – present
Member, Global Alliance Advisory Board, 2017 – present
Member, KSBJ President's Council, 2017 – present
Member, Courageous Conversations, 2017
Member UMC Fervent Prayer Intercessory Prayer Team, 2017
Member, The Children's Museum of Houston Board of Directors and Advisory Board, 2007 – present
Volunteer, Easter Seals Camp Buckaroo, 2013
Member, Jack and Jill of America, 2006 – present
Member, National Charity League, 2012 – 2018
Regent, University of Houston System, 1997 – 2003
UMC District Superintendents Committee
UMC District Leadership Team
National Coalition of 100 Black Women
Society of American Military Engineers
Chair for CityFest Houston Prayer Campaign
Teach For America Advisory Board
Operation Compassion Chaplaincy for Hurricane Katrina Victims
American Cancer Society Advisory Board
Child-Centered Initiative for Public School Reform in the Houston Metropolitan Area
Awards
People of Prayer Magnificent Seven Award
University of Houston Dr. Marguerite Ross Barnett Distinguished Alumni Award
YMCA Outstanding Community Leader Award
Primary Purpose BIG Award for Community Service
Kingdom Girlz Rock Honoree
Easter Seals Hats Off to Mothers Honoree
Diamond Leadership and Service Award, HER Call Ministries
University of Houston Black Alumni Distinguished Alumna Award
Brenda J. Davis Community Award, D-Mars Communications
Distinguished Community Service, Professional Women's Fellowship
Philanthropy In Texas Hall of Fame
Makeda Award, National Association of 100 Black Women
Community Service Award, Suburban Sugar Land Women
Samaritan Spirit Award, Samaritan Center for Counseling and Education
Achievement Award for Special Acts of Service, US Army Corps of Engineers
Sustained Superior Performance Award, Environmental Protection Agency
Gold Team Award, ENSR Consulting and Engineering
Spot Bonus Award, ENSR Consulting and Engineering
Letter of Commendation, US Air Force
Suzette, and her husband, Pastor Kirbyjon Caldwell, are the parents of three beautiful children.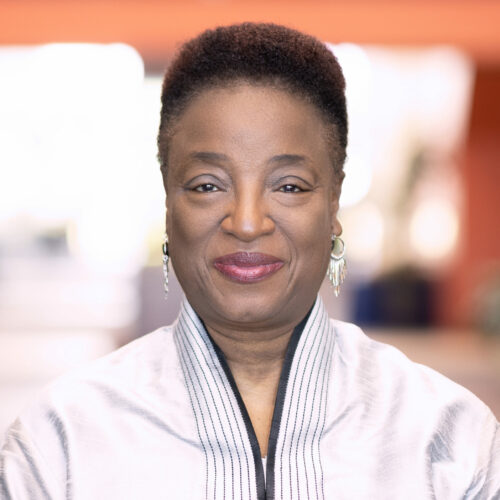 Lily Ferrell, speaker, pastor, author, primarily focuses on leadership training, mentoring, and spiritual formation ministry for the Body of Christ. She has been called: "Word Woman" because of her passion for Teaching and Praying God's Word. A wise sage once said, "When the student is ready, the teacher appears."
If you are ready to learn, this 'teacher/preacher' is ready to teach!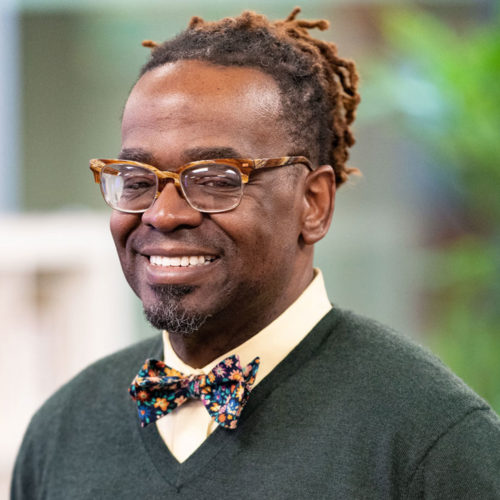 Craig Barnett serves as the Christian Education Director for The Windsor Village Church Family. He is also an adjunct U.S. history professor and social studies teacher at Jones Futures Academy in Houston ISD. Barnett is an Ordained Minister of the Gospel through both the National Baptist Convention U.S.A. and the Full Gospel Baptist Church Fellowship since 1993 and has held several positions within both bodies. He also served as the regional and national director for youth evangelism for the Full Gospel Baptist Church Fellowship.
Minister Barnett has led evangelistic outreaches in several major cities in the U.S., Namibia, Nigeria, Kenya, and South Africa. He served as the youth pastor and the children's pastor of Valley Kingdom Ministries International for 11 years. He has led youth leadership training and development workshops and seminars throughout North America, Africa, and the U.K. for Valley Kingdom Ministries International. Additionally, he helped to create and implement the teachers training course and ministers training course curriculum to train and equip the ministerial and teaching staff of Valley Kingdom Ministries International.
In 2004, Minister Barnett was appointed senior pastor of Valley of the Son Kingdom Ministries in Phoenix, Arizona and served for three years as a church plant pastor. During this time, he also worked as a community liaison with the Maricopa County Corrections Department where he preached to the youth in prison.
Minister Barnett and his wife of 27 years, Donna Barnett, are natives of Chicago, Illinois and are proud now to reside in Houston, Texas. They are directors of A. Craig Barnett Ministries, a multifaceted outreach ministry.
Minister Barnett is a graduate of Southern University A&M College, Grand Canyon University, and The University of Phoenix with B.A. degrees in Sociology and Christian Leadership and Management, respectively. He also holds a Master of Arts in Secondary Education. He lives by the Scripture Acts 10:38, which tells how God anointed Jesus Christ of Nazareth with the Holy Spirit and with power, and He went about doing good, healing all of those oppressed of the devil because God was with Him.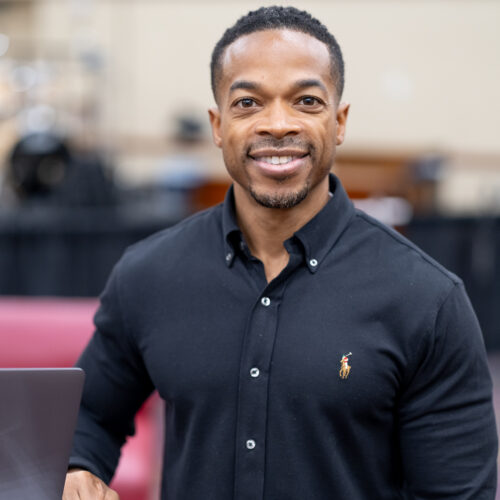 The Windsor Village Church Family is pleased to announce that Sean Nelson joined the staff, October 18, 2021 as the incoming Youth Director to The Outbreak Youth Ministry.
Sean was born in Detroit, Michigan, to Jeff and Sandra Nelson. Detroit is where he established his personal relationship with God, developed his values for hard, honest work and intentional relationships. In 2004, he decided to leave his hometown and follow the call of God on his life by moving to Houston, Texas. He began volunteering at the Star of Hope homeless shelter near downtown Houston. It wasn't long before his natural ability to lead was noticed by key volunteers and staff. He was offered his first position in ministry only two months after he arrived in Houston. He served at Star of Hope Homeless Shelter as a student director while attending the College of Biblical Studies, where he studied Biblical Counseling. For six years, God graciously allowed him to serve the youth at Star of Hope and a local church in the greater Houston area.
Distinguished mentors, along with his time in the DeVos Urban Leadership Initiative, have shaped Sean into a courageous and generous leader. These are just a few of the attributes that have contributed to an extensive career in ministry where he has established himself as a pioneer, influencer, culture optimizer, strategic leader and systems thinker. He understands that no matter the work, he has a calling to be a servant-leader who can be differentiated yet inclusive.
Sean enjoys making memories with his family through travel, playing basketball, lifting weights, competing in body-building competitions, attending plays, singing, playing the guitar, meeting new people and hearing their stories, hanging with youth, empowering the next generation of leaders and making disciples of Jesus Christ. He is married to Flor Nelson and they have six beautiful children and two grandchildren – Prince, a bonus son, Benjamin, Julie, Emily, Jaden, Adonaiya, twin granddaughters Alileah and Nialeah and Duke, the family pet.
Text Message Updates
Text WVMEN  or WVWOMEN to 833.518.2246
Outbreak Parents can text @outbreak19 to 81010 for Outbreak updates